Shared booklist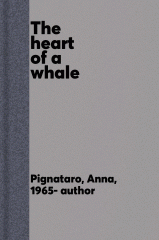 Bklyn BookMatch eBooks and eAudioBooks for the youngest readers
This list was created by a librarian with the Brooklyn Public Library for a reader. Would you like your own personalized list of reading suggestions? Visit Bklyn BookMatch here: bklynlibrary.org/bookmatch
6 items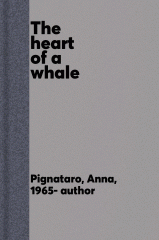 Pignataro, Anna, author, illustrator. |
Whale's beautiful song calms a wriggly octopus, cheers a sad urchin, and much more but cannot cure his loneliness without the help of his friends.
Feeney, Tatyana. |
Little Owl loves many things. But he does not love his new scarf. It is itchy. It is too long. It is too orange. That's why Little Owl is doing his very best to lose his new scarf. Too bad Mommy is so good at finding it. But one day, even Mommy can't find the orange scarf. And that's when--together--Mommy and Little Owl come up with the best way to keep Little Owl warm. (And the orange scarf finds a new home, too.
Bailey, Jenn, 1965- author. |
Henry would like to find a friend at school, but making friends can be difficult, as his efforts are sometimes misinterpreted, or things just go wrong--but Henry keeps trying, and in the end he finds a friend he can play with.
Mâelanie Watt. |
(eBook has a readalong feature) Will Scaredy Squirrel overcome his fear of all things that go bump in the night and get a good night's sleep?
written and illustrated by Anne Villeneuve. |
(eBook has a readalong feature) Loula has had enough of her terrible triplet brothers and decides to run away to Africa. Luckily, her mother's chauffeur, Gilbert, knows just how to get there. Together, Loula and Gilbert ride camels, cross a desert and, most important, use heaps of imagination in this heartwarming adventure.
Cynthia Rylant. |
(audiobook with musical interludes between short vignettes) In Henry and Mudge in Puddle Trouble, the appealing boy and his big drooly dog celebrate spring by finding a March flower good enough to eat, an April puddle big enough for a surprise splasher, and a May litter of kittens for Mudge to watch over. This lively tale of friendship is both heartening and humorous. Another chapter in a boy and his dog's life, Henry and Mudge in the Green Time takes place in the heat of summer with three adventures: on a picnic, in a comical bath scene, and in a make-believe game. Perfectly capturing the lazy, hazy days of summertime and the joy of childhood, this early reader is sure to warm the heart.
About