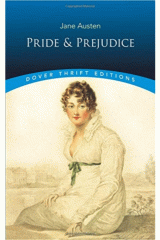 Title:
Pride and prejudice / Jane Austen ; with an introduction by Margaret Drabble ; and a new afterword by Eloisa James.
Author:
Austen, Jane, 1775-1817.
Please note
: This is informative record only. Your library does not have this item in its collection, therefore you cannot place a hold on it.