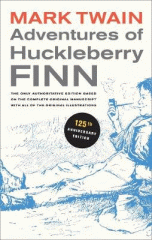 Title:
Adventures of Huckleberry Finn
Author:
Mark Twain ; illustrated by E.W. Kemble and John Harley ; editors, Victor Fischer and Lin Salamo, with Harriet Elinor Smith and the late Walter Blair. --
Please note
: This is informative record only. Your library does not have this item in its collection, therefore you cannot place a hold on it.