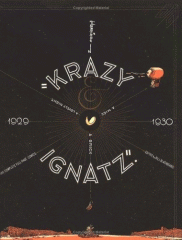 Title:
Krazy & Ignatz : "A mice, a brick, a lovely night" : cataloging the complete full-page comic strips, 1929-30
Author:
Herriman, George, 1880-1944.
Please note
: This is informative record only. Your library does not have this item in its collection, therefore you cannot place a hold on it.