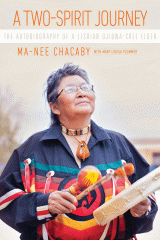 Title:
A two-spirit journey : the autobiography of a lesbian Ojibwa-Cree elder / Ma-Nee Chacaby with Mary Louisa Plummer.
Author:
Chacaby, Ma-Nee, 1950- author.
Please note
: This is informative record only. Your library does not have this item in its collection, therefore you cannot place a hold on it.