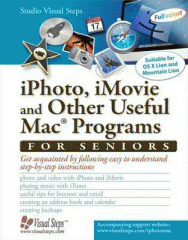 Title:
iPhoto, iMovie and other useful Mac programs for seniors
Author:
[edited by Jolanda Ligthart, Rilana Groot and Mara Kok ; translated by Irene Venditti, i-write translation services and Chris Hollingsworth]. --
Please note
: This is informative record only. Your library does not have this item in its collection, therefore you cannot place a hold on it.