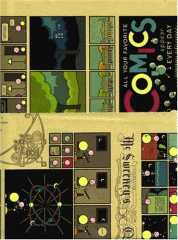 Title:
McSweeney's quarterly concern.
Author:
by many of the most dignified and skilled practitioners of the cartooning art, etc. ; [editor, C. Ware ; editor-at-large, Sean Wilsey].
Please note
: This is informative record only. Your library does not have this item in its collection, therefore you cannot place a hold on it.