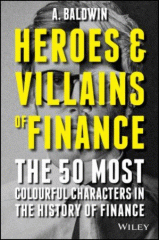 Title:
Heroes & villains of finance : the 50 most colourful characters in the history of finance
Author:
Baldwin, Adam N. S. G., 1987- author.
Please note
: This is informative record only. Your library does not have this item in its collection, therefore you cannot place a hold on it.