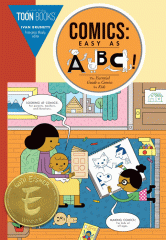 Title:
Comics : easy as ABC! : the essential guide to comics for kids : for kids, parents, teachers and librarians! / Ivan Brunetti ; Françoise Mouly, editor.
Author:
Brunetti, Ivan, author, illustrator.
Please note
: This is informative record only. Your library does not have this item in its collection, therefore you cannot place a hold on it.