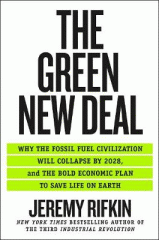 Title:
The green New Deal : why the fossil fuel civilization will collapse by 2028, and the bold economic plan to save life on Earth / Jeremy Rifkin.
Author:
Rifkin, Jeremy, author.
Please note
: This is informative record only. Your library does not have this item in its collection, therefore you cannot place a hold on it.